OUR SOLUTIONS
M&GF Project offers customized solutions to manage all concerns related to credit, with the aim of turning it into a strategic element to increase your Company's competitive level.
Support
Satisfaction of each of our customer is the first and most important target.
MGF's team provides an accurate customer service for clients who demand for our support.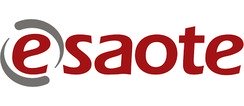 M&GF Project in collaboration with CRIBIS D&B has organized a series of events in the last few months regarding the importance of certifying Credit Management process and professionals...
FIND OUT MORE